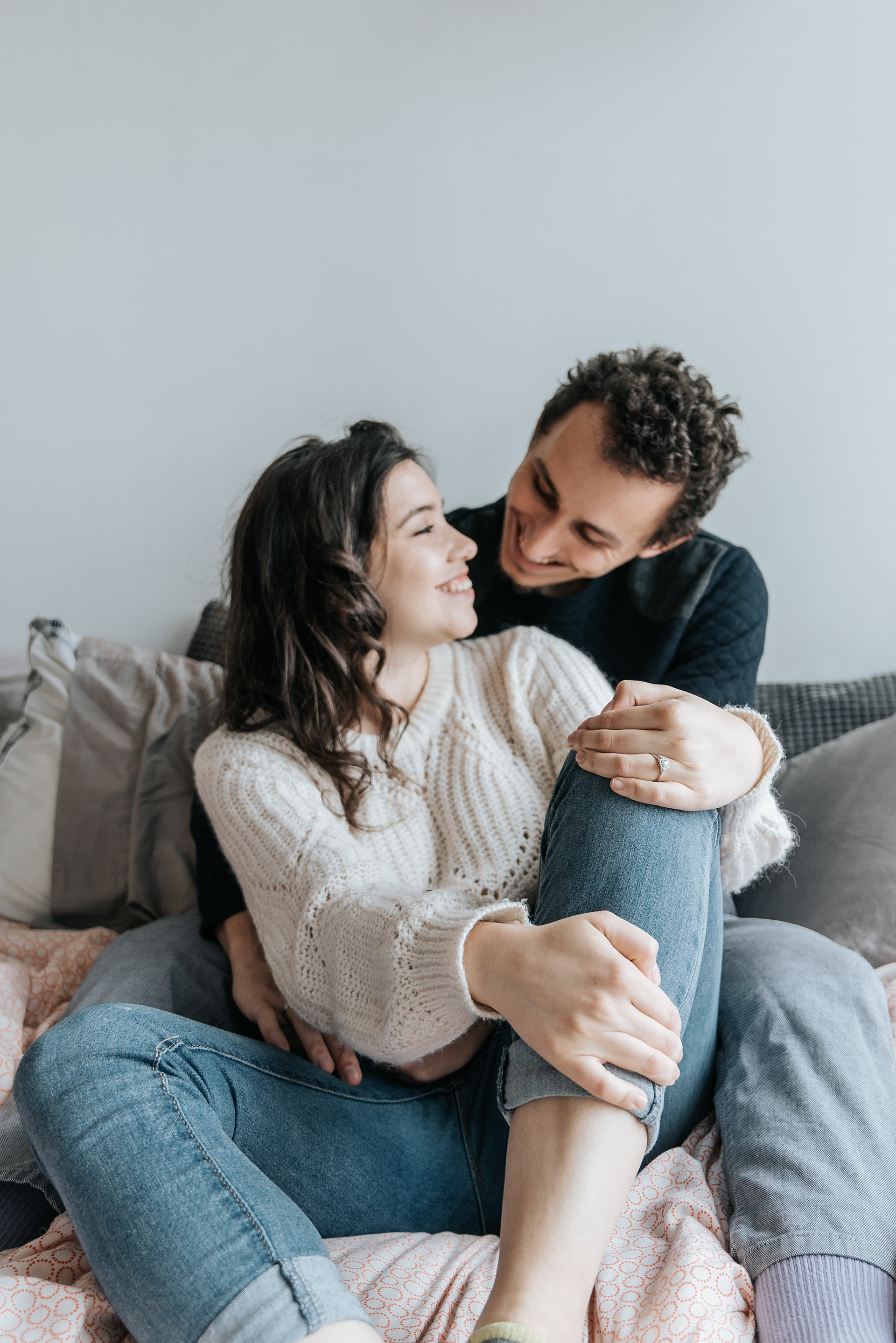 Love is rare, so when you find your soulmate, hold on to them! 

​​​​​​​
Rocco is the lead photographer with The Big Day. Specializing in editorials and events, he is able to cater to your inner Vogue spotlight or be the fly on the wall snapping those precious moments with family and friends.
With her background in journalism, Natasha loves capturing candid moments and specializes in portrait, event photography, and documentary filmmaking. As lead videographer, Natasha is dedicated in capturing your vision with an eye for creativity and detail.
Together, we're an unstoppable team. 
It's your Big Day, so we want capture the love, the laughs, the happy tears, and everything in between.
​​​​​​​

Do you travel outside of Toronto?
We do! We're happy to travel worldwide to capture your big day. For drives longer than 1 hour from Toronto, we do charge a small travel fee. 
Yes, all photos delivered will be professionally edited by our main photographer. We do not outsource our editing. Our style is "light and airy," but we can also customize our editing to your vision.
What's your payment schedule?
We require a 33% deposit and a signed contract to lock in your wedding date, 33% due one month before your wedding date, and the remaining balance due upon delivery. We're open to adjusting your payment schedule.
When can we expect our photos & videos?
All of your keepsake memories will be delivered within 1 month from your wedding date. We also send a few "sneak peek" photos a few days after your wedding so you can have a taste of what your gallery will look like.
How many images can we expect?
Our primary photographer delivers around min. 500 professionally edited images per wedding. Photo count can increase with a secondary photographer. 
Do we get an online gallery?
You do! We upload all of your photos on to a password-protected gallery which is easily sharable to family and friends. All photos will be optimized for social media use. 
Can I print my own photos?
Of course! The Big Day offers 20-page layflat photo albums, but you can print your photos on your own as well. Please let us know if you do decide to print your own photos - we will re-export photos with the perfect resolution and colour optimized for printing.
How early in advance should we book you?
As soon as possible! We believe, alongside the venue, finding the right photographer is one of the first things you should decide on for your wedding day. Chances are, other couples will be looking at your date, and we do not want to miss an opportunity to be a part of your big day!